The FTSE 100 closes up 0.3%, driven by miners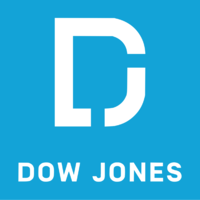 The FTSE 100 started the week with gains, boosted by mining companies. The London blue chip index closed 0.3% higher on Monday. Major miners were among the top performers, with BHP up 2.8%, Anglo American and Rio Tinto up 2.0% and Glencore up 1.3%. Oil majors Shell and BP were also on the rise, with Brent crude prices exceeding $ 85 a barrel. In addition, shares of lender HSBC rose 1.9% after posting better-than-expected results for the third quarter.
 
Companies News: 
Lenta Q3 Pre-Tax Profit Increased Thanks to Higher Sales
Lenta International PJSC on Monday reported higher pre-tax profit for the third quarter of 2021 due to increased sales.
—
Panthera Resources Says Labola Gold Project Estimate Positive
Panthera Resources PLC announced Monday that it has completed the first mineral resource estimate for the Labola gold project, located in Burkina Faso, which has yielded positive results.
—
The recent performance of urban logistics was good; Will join the Premium list
Urban Logistics REIT PLC said on Monday that its recent performance has been positive with almost all of the rents collected for the first half of the year, and that it intends to move to the premium segment of the main market.
—
Ashtead Technology to float on AIM London next month
Ashtead Technology Ltd. announced on Monday that it plans to enter London's junior AIM, with trading expected to begin in the second half of November.
—
Atom, a subsidiary of President Energy, moves towards the London IPO
Chairman Energy PLC said on Monday that its hydrogen and ammonia production subsidiary Atom Energy PLC was taking steps to enter London's alternative investment market later this year, raising an undisclosed amount.
—
Third Quarter Contribution to Anglo Pacific's Portfolio Reaches Record High
Anglo Pacific Group PLC said on Monday that its contribution to the portfolio for the third quarter of 2021 was the highest in history.
—
Atrato Onsite Energy will appear on the LSE
Atrato Onsite Energy PLC said on Monday that it plans to enter the main market of the London Stock Exchange next month and that it plans to raise around 150 million pounds ($ 206.4 million) through a placement, a subscription offer and an intermediary offer.
—
Gensource confirms its intention to register in London in November
Gensource Potash Corp. confirmed on Monday that it would be listed in London in early November, as a British listing would give it better access to British and European institutional investors.
—
Ridgecrest ends Blue Air negotiations over airline's inability to raise funds
Ridgecrest PLC said on Monday it had ended negotiations over its reverse takeover plan for Romanian airline Blue Air after the carrier failed to raise funds.
—
Just Eat shareholder urges sale or spin-off of Grubhub
Just Eat Takeaway.com NV investor Cat Rock Capital Management LP said on Monday it had urged the company to sell or split Grubhub by the end of the year.
—
Vast Resources shares lag behind planned production volumes at Romania mine
Vast Resources PLC said on Monday that the start of its expected higher production volumes at the Baita Plai polymetallic mine in Romania had to be postponed and that it now expects it to become profitable on a monthly basis. 'by the end of 2021.
—
HSBC announces repurchase of $ 2 billion in shares as profits rise – 2nd update
HSBC Holdings PLC announced a $ 2 billion share buyback and an increase in third-quarter net income as the lender faced growing geopolitical and real estate risks in China.
—
CPPGroup appoints Simon Pyper as CFO from January
CPPGroup PLC announced Monday that it has appointed Simon Pyper as chief financial officer effective January 1, replacing Oliver Laird, who resigned last month to take up a new position.
 
Market Talk: 
Sainsbury made a sensible move in keeping his bank, according to Shore
12:28 p.m. GMT – Sainsbury's decision not to sell its banking business is seen as a good one, as the board rejected offers that did not reflect what it saw as the true value of the company, said said Shore Capital. Although the bank has seemed somewhat peripheral to the retailer's core strategy for some time, analysts at Shore say they welcome management's openness to an approach for Sainsbury Bank defined in the context of a strategy. focused on feeding and structural modernization of the Argos affair. "Although a little nervous on the Argos front, we remain supportive of the longer-term strategy and potential cash flow and dividends to shareholders," Shore said.
—
Whitbread revenues, costs likely to generate interest of 1H
1221 GMT – Investors in Whitbread are expected to focus on revenues and costs in the low-budget hotel and pub-restaurant group's half-year results on Tuesday. Revenue per available room in August and last month is expected to be attractive after all UK foreclosure restrictions eased, according to Numis Securities. The annual consensus estimates for the company imply good upward forecasting momentum and still appear overly cautious, given the expansion in the number of rooms, the brokerage adds. "We are aware that the cost environment has started to deteriorate for all UK hotel companies," said Numis analyst Tim Barrett.
—
Gensource Boosts Potash Market, Says Peel Hunt
1138 GMT – Gensource is disrupting the potash fertilizer market with its selective mining modules, a very innovative way to monetize potash resources in a capital efficient manner, says Peel Hunt. The modular approach of the Canadian potash company allows it to increase its capacity according to market demand, only investing capital when it knows it has secured customers for production, says the house. brokerage. Gensource's pick-up deal with Helm gives it access to retail price points for potash as well as specific customers, and a planned London listing will give UK investors access to a disruptive market. high-margin, high-yield industry, said Peel Hunt. The brokerage initiates hedging with a buy score and a target price of 60 cents Canadian. Shares in Canada closed at 36 cents Canadian.
—
Therapeutic Allergy Trial Results
1133 GMT – Allergy Therapeutics' positive results for its treatment for grass pollen allergies indicate a statistically significant and clinically significant improvement over placebos – a major risk reduction event for investors, according to FinnCap. The biotech firm's findings will increase the likelihood of completing the pivotal Phase 3 study in the United States and Europe, according to the brokerage firm. Equally important, the findings underpin the larger MATA MPL platform – which includes treatments for tree pollen and ragweed, says FinnCap. Finally, the positive results also increase the likelihood of completing the Therapeutic Allergens Ordinance registration process in Europe, according to the brokerage, raising its price target to 65.0 pence from 50.0 pence. Shares are up 7.5% to 36.0 pence.
—
President Energy Subsidiary IPO Looks Promising for Investors
11:23 GMT – President Energy is on track to list his green hydrogen and ammonia company Atom for the fourth quarter, which is shaping up to be a good deal for investors, according to FinnCap. The energy company will pay its existing shareholders a dividend in Atom shares ahead of its planned float in London, according to the brokerage. "Atome is pursuing two advantaged green hydrogen / ammonia projects that benefit from access to cheap and abundant renewable base energy, offering investors free and potentially significant exposure to the powerful theme of hydrogen growth," FinnCap said, retaining its target price of 4.6 pence. Shares are up 6.9% to 1.95 pence.
—
HSBC outlook improves, but low interest rates drag
0959 GMT – Shares of HSBC Holdings rise 1.1% after the bank said it would repurchase up to $ 2 billion in shares after the third quarter net profit surge. HSBC is the latest bank to hint at an expected rise in interest rates, which helps improve investor moods as higher interest rates improve loan profitability, Hargreaves Lansdown said. "Overall, the situation looks healthier for HSBC, but as long as interest rates remain at the bottom, the group will continue to be held back," said Sophie Lund-Yates, analyst at HL.
Contact: London NewsPlus, Dow Jones Newswires; Write to Sarka Halas at [email protected]
(END) Dow Jones Newswires
October 25, 2021 12:10 p.m. ET (4:10 p.m. GMT)
Copyright (c) 2021 Dow Jones & Company, Inc.