Nottingham developer takes over six former Arcadia stores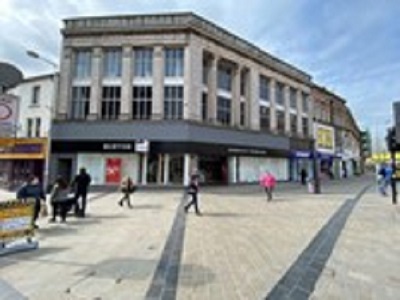 ALB, the Nottingham-based real estate developer, has bought six former Burton / Dorothy Perkins stores from the directors of Arcadia Group.
The company purchased the Derby, Long Eaton, Worksop, Stoke on Trent, Scunthorpe and Stockton on Tees locations.
ALB's Arran Bailey said, "We have reviewed all of the properties proposed by the directors and are pleased to have acquired six for our portfolio expansion. All units are located in prime locations and we are confident that retail will rebound from covid.
"All of these properties have been acquired at a reasonable price allowing us to offer them to tenants at very reasonable rents in the future – tenants who were previously excluded from the high street, including regional and independent, can now play a role. in the rejuvenation of the main street. "
Phil Daniels of FHP Property Consultants, who acted on behalf of ALB, added: "These acquisitions closely follow recent acquisitions of retail investments in Chesterfield, Hanley and Nottingham.
"We are actively seeking new opportunities for the ALB Group, including vacant single-unit retail, catwalks with upper parts for active asset management, non-privileged shopping centers and vacant office space. As a cash buyer, ALB has been able on several occasions to operate quickly after conditions were agreed. "