Judith Ann "Judy" Tepen | Jersey County Obituary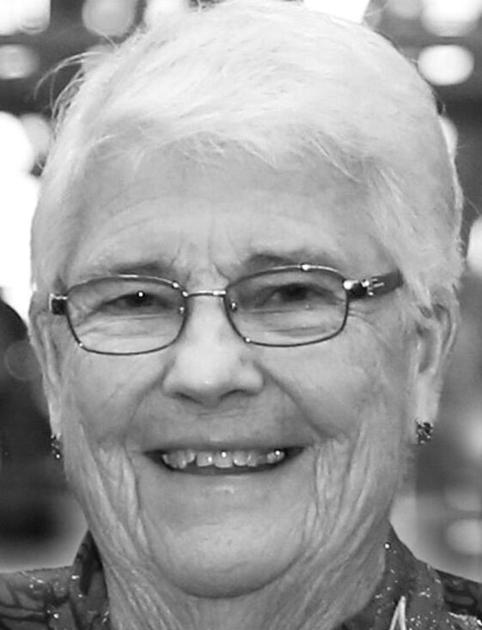 Judith Ann "Judy" Tepen, 81, died on Thursday, May 20, 2021 at Parrish Medical Center in Titusville, Florida.
She is born in Jerseyville on March 15, 1940, and was the daughter of William and Dorothy (Plummer) Bartlett.
She grew up in Jerseyvilleand graduated in 1958 from Jersey Community High School. In her early years, she was employed at the Jerseyville Phone Company, and was one of the last operators before it closed.
Her family was her core and she was extremely involved in the activities of her children and grandchildren, rarely missing a special event or moment.
Later in life, she and Jerome traveled extensively, visiting all 50 states and cherishing their time and friendships made by wintering in much warmer states.
She married Jérôme Tepen October 18, 1958 at St. John's Catholic Church Carrollton, and together their marriage has been blessed with nearly 63 years, and the many joys shared with their six children.
Survivor are her husband, Jerome Tepen of Jerseyville; her six children and their spouses, Denise and Ron Schneider of Weldon Spring, Missouri, Debbie and Kevin Traub of Jerseyville, David Tepen, and his partner, Carl Perkins of West Hollywood, Calif., Doug and Laura Tepen by Saint Charles, Mo., Dean and Melissa Tepen of Jerseyvilleand Duane Tepen, and her fiancé ' Jaimee Graham from Festus, Mo .; fourteen grandchildren, Jeremy Schneider and Ryan Schneider of Weldon Spring, Missouri, Courtney Traub from Los Angeles, CA, Suzanne Fry from Long Beach, CA, Torrie Gilmore from Jerseyville, Amanda Tepen, Amber Tepen and Abigail Tepen all from St. Charles, Missouri, Ashleigh Frazier from Jerseyville, Drew Tepen by Grafton, Tyler Tepen of O'Fallon, Mo., Alexis Tepen from Orlando, Florida, Gabbie Tepen and Ashton Tepen both Jerseyville; five great-grandchildren, Avery, Logan, Brynleigh, Benjamin, Bowen and one are scheduled to arrive in October; and a brother, William Carl Bartlett of Nebo.
Besides her parents, she was predeceased by her stepfather and stepmother, John "Ben" and Catherine. Tepen.
The visitation will be from 4 p.m. to 7 p.m. Friday at Crawford Funeral Home in Jerseyville.
A Christian burial mass will be celebrated at 10 a.m. on Saturday at the Catholic Church of the Holy Spirit in Jerseyville, with the father Hyland Smith officiates.
She will be buried in Oak Grove Cemetery in Jerseyville.
Memorials can be donated to St. Francis / Holy Ghost Catholic School Jerseyville, Chron's and Colitis Foundation (in honor of her granddaughter, Suzanne) or at masses.
Memories can be shared at www.crawfordfunerals.com.