James Arthur Shinpaugh | Obituary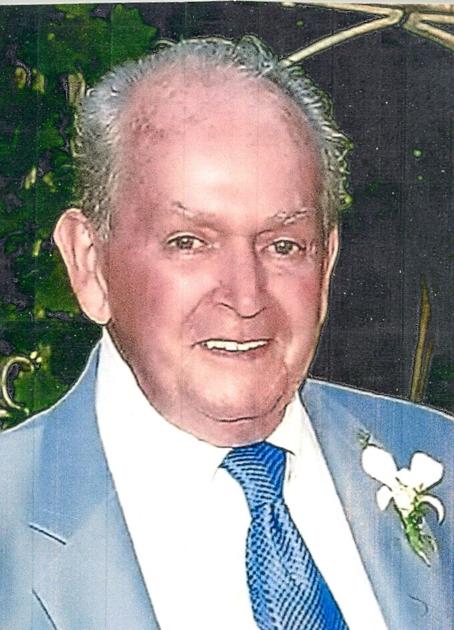 Keith & Keith Funeral Home
On Sunday November 22, 2020, the Shinpaugh family lost a good son, brother, father, grandfather and great-grandfather when James Arthur Shinpaugh passed away from his earthly life to join other members of the family now in paradise. He had resided at Fieldstone Memory Care for a year before his death.
Jim was born February 27, 1943 at the Osteopathic Hospital in Yakima, WA. He attended Garfield Elementary, Franklin Junior High and graduated from AC Davis High School in June 1961. In high school he served as a group principal and road technician for "The Crystals" made up of friends Jack Pearson, Jim Perkins, Tony Platter, Bob Seltzer and Jim Dalrymple. After graduating, Jim worked for Bank of America in Los Angeles, California, then decided to join some of his friends and enlist in the US Air Force.
He entered basic training at Lackland AFB on January 3, 1963. He served in the Vietnam War and was stationed in many locations. Jim was an electronics engineer specializing in radar equipment systems, communications and cryptography. He was disabled in September 1973. He continued to work for the US government as a civilian on base, continuing his work maintaining radar and communications facilities across the country. In 1984, when his disease of rheumatoid arthritis and Agent Orange hampered his ability to work physically, he retired and returned to Yakima to be closer to his family.
Jimmy enjoyed watching local sports (Yakima Bears, Sun Kings, Pippins and local school sports), the Seahawks, Mariners, WSU football and his favorite, the Zags (Gonzaga Bulldogs). He loved doing daily puzzles and crosswords. He loved family reunions for birthdays and holidays.
James A. was predeceased by his maternal grandparents, William Jackson and Mary Elizabeth (Simmons) Shelton, his paternal grandparents John J and Stella (Brooke) Shinpaugh; his father William Harvel Shinpaugh, his mother Esther E. (Shelton) Shinpaugh, his uncles Harry (Buster) Shelton, Robert Shelton, Olin, Aubrey (Slim), Herbert and John J. Shinpaugh; his aunts Bessie and Alice Shelton, Frances Coonts, Joyce Smith, Norva Martin, Elda Bowers, Elva Vinson and Lela Lynn. He is also predeceased by his sisters Helen L. Moran and Carolyn F. Bradford, and his brothers-in-law Gary W. Webster and Kenneth Herd.
He is survived by his children: Jeanette Shinpaugh (Bruce Hoffman), Deborah Shinpaugh (Jason Edlin), Roger Shinpaugh, Karlynne Utterback (Jeffrey), Levonne Gaines and Lorna Ware (Todd). He is also survived by his brothers Randy W. Shinpaugh and Larry (Donna) Richardson; his sisters Mary Ann Cramer (Wes), Phyllis N. Webster, Brenda Shinpaugh (Dorothy Ramirez) and Linda Richardson. Jim is also survived by his aunt Ruby Hopper and his mother Elva (Shinpaugh) Stonecipher. (Our family does not precede members with steps or halves. We are all family!) He has 16 grandchildren, 14 great grandchildren and one on the way. He is also survived by several nieces, nephews and cousins.
Memorial and military services will be held on June 5, 2021 at 1 p.m. at West Hills Memorial Park in the Veterans Section. A reception will take place immediately after the service at the VFW.
Monetary keepsakes can be sent to Yakima VFW, Parker Youth Foundation, Yakima Valley Pet Rescue, St. Jude Children's Hospital, AA / Alanon or a charity of your choice. The family sincerely thanks you for these memories. To leave a souvenir with the family, please visit keithandkeith.com.