Genesis is already offering a financing deal on its very first electric vehicle. According to a bulletin sent to dealers on Wednesday, all versions of the 2023 Genesis GV60 are eligible for a finance promotion with interest rates as low as 2.9% APR. However, a closer look reveals that Genesis appears to limit the deal to certain regions.
First Genesis GV60 financing deal
Through June 30, financing a 2023 Genesis GV60 can earn you 2.99% APR for up to 60 months. Shorter loans involving terms of 24, 36 and 48 months are also available but offer no interest rate advantage. You can even find 72 month financing at 3.49% APR, which isn't too bad considering current market conditions.
On an EV of $60,000, a 5-year loan at 2.99% APR would incur nearly $4,700 in interest. Although 6-year financing would cost nearly $6,600 in interest, choosing a longer GV60 loan results in a lower monthly payment. The 6-year option would cost around $925 per month, compared to $1,078 on the 5-year loan.
At 2.99% APR, the GV60's finance rates are only marginally higher than other Genesis models. For example, the 2022 Genesis GV70 crossover has a national financing incentive of 2.5% for 60 months and 2.9% for 72 months. Since the GV60 qualifies for plug-in discounts and a tax credit, buying one could be a bargain. .
GV60 finance offers not available in all states
Although some vehicles have national incentives for purchase and lease, GV60 offers may vary depending on where you live. Here, low interest financing offers through Genesis are not available in all US states. Instead, they're limited to California, Connecticut, New York, and New Jersey. At least for now.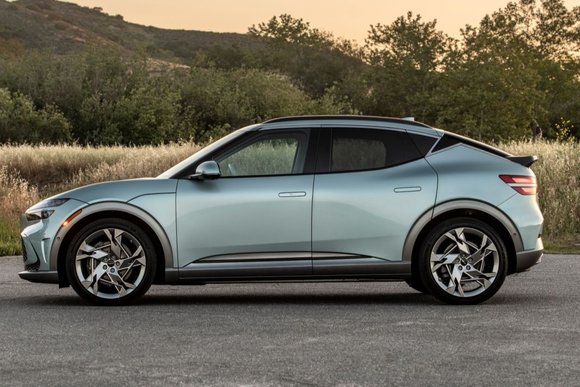 This could be very disappointing for EV buyers in other parts of the country. At a higher rate of 5% APR, a $60,000 GV60 would cost almost $68,000, with a monthly payment of over $1,130 for 5 years. Genesis has previously stated that the availability of the GV60 will be extremely limited, without giving details on what this will mean.
This may change over time, but it's unclear how long it will take for GV60 incentives to become available elsewhere. As we reported earlier today, Genesis offers a lease-like alternative to purchase involving balloon financing. However, the program in question – Genesis Discover Retail – is limited to the same states.
Explore Genesis GV60 Pricing and Offers