6 breast cancer awareness t-shirts that support a great cause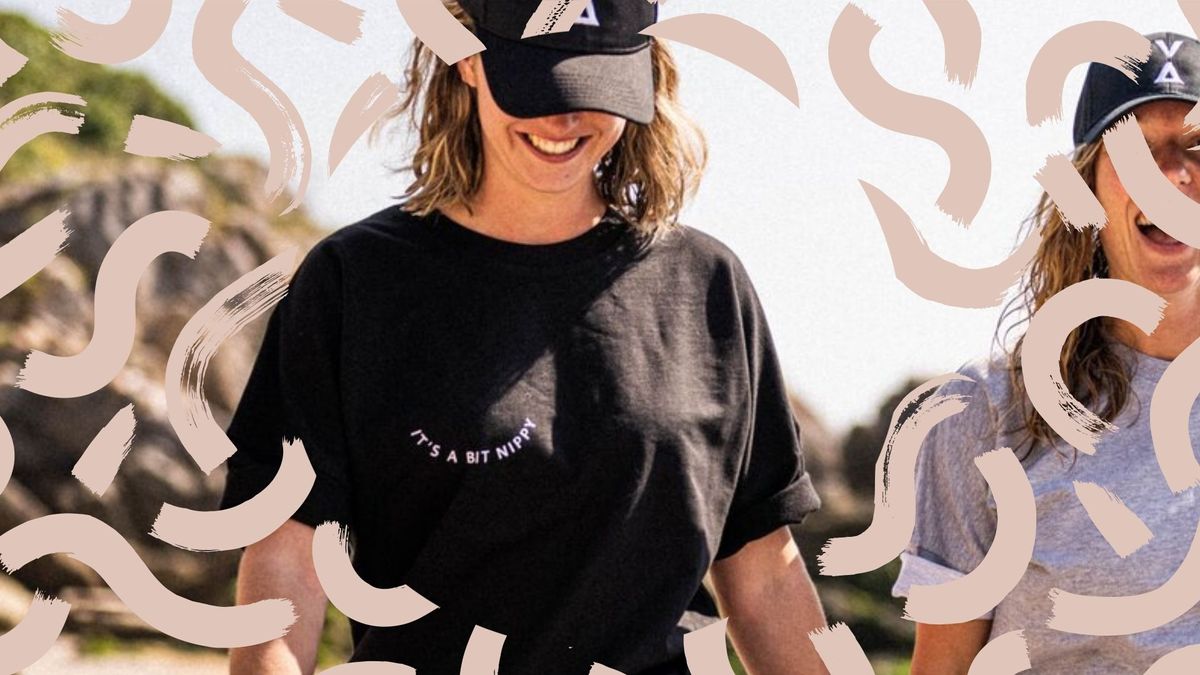 This year has passed very quickly and Breast Cancer Awareness Month, which runs throughout October, is already in full swing. It's an important reminder for everyone (yes, we mean everyone) to check their bodies. But it is also important to check throughout the year. And what better reminder than one of the best breast cancer awareness t-shirts of the month? Each time you wear it, you will be prompted to self-examine.
Spotting the first signs of breast cancer can literally save lives, which is why breast cancer charities are vital. One of the ways you can support their work is to purchase a product that raises funds for these organizations. No matter your style, size or budget, we've found the best t-shirts from brands that support breast cancer charities around the world. Guilt-free shopping is about to begin.
But before you start browsing, don't forget to read our easy step-by-step guide on how to check your breasts. It's really important.
The best breast cancer awareness t-shirts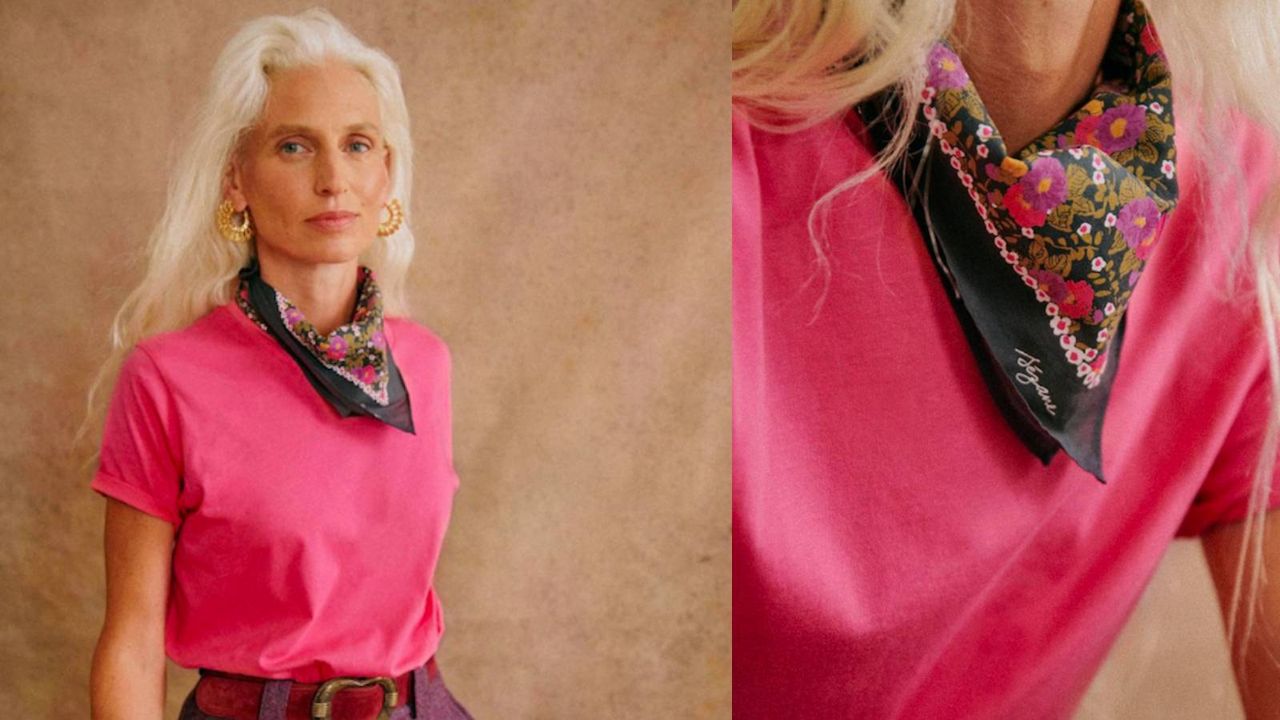 Proving that it's important to check your breasts all year round, French brand Sézane's 'Conrad' iteration, in pink, is still on hand. You can also personalize it for free with a name, date or special keepsake. Made from 100% cotton, with 100% of the proceeds going to charities in the US and UK, this is a wearable style that you can easily incorporate into your existing wardrobe.
---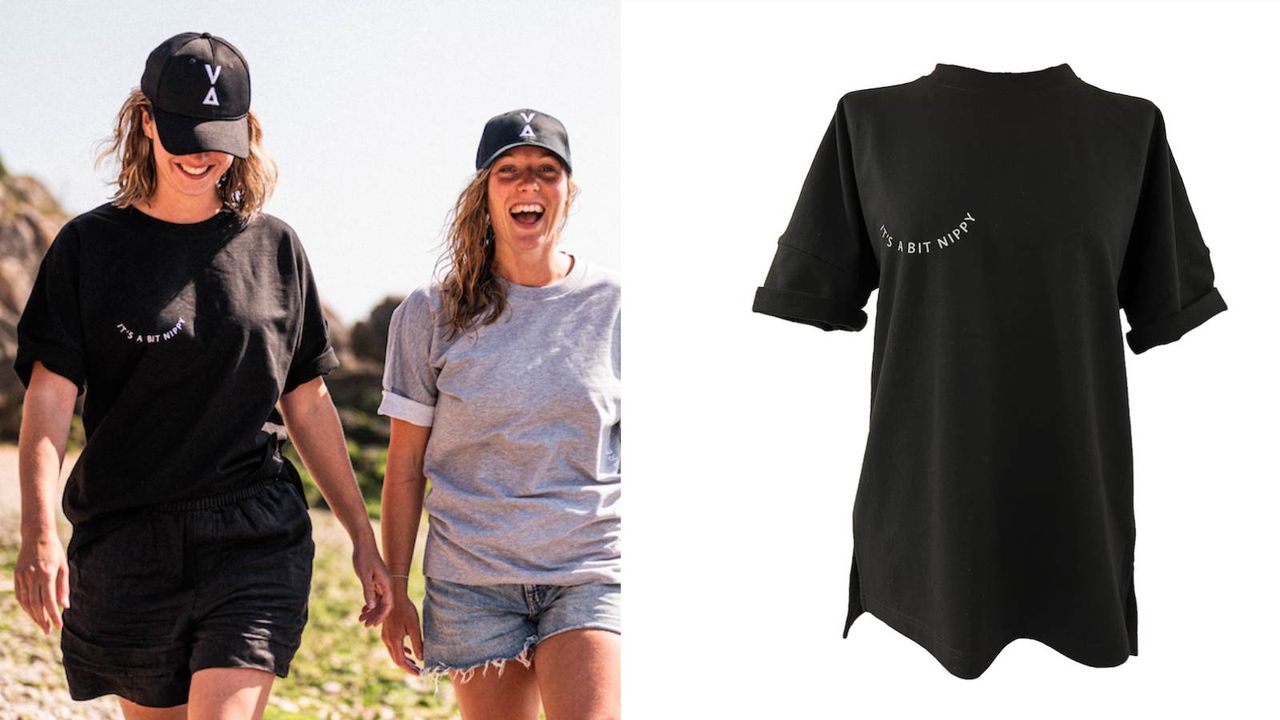 UK based swimwear brand Davy J is an enduring fashion brand that makes some of the best swimwear you can buy. And they've created a limited edition design to buy throughout October. Available as a t-shirt or sweater, the 'it's a bit nippy' model is made of 80% organic cotton and 20% recycled polyester. It's a great way to support the Coppafeel cancer charity! UK. The back also says "Checking your breasts could save your life," so this is an important reminder for anyone who might see you wearing it. Although Davy J is based in the UK, they still ship to the US.
---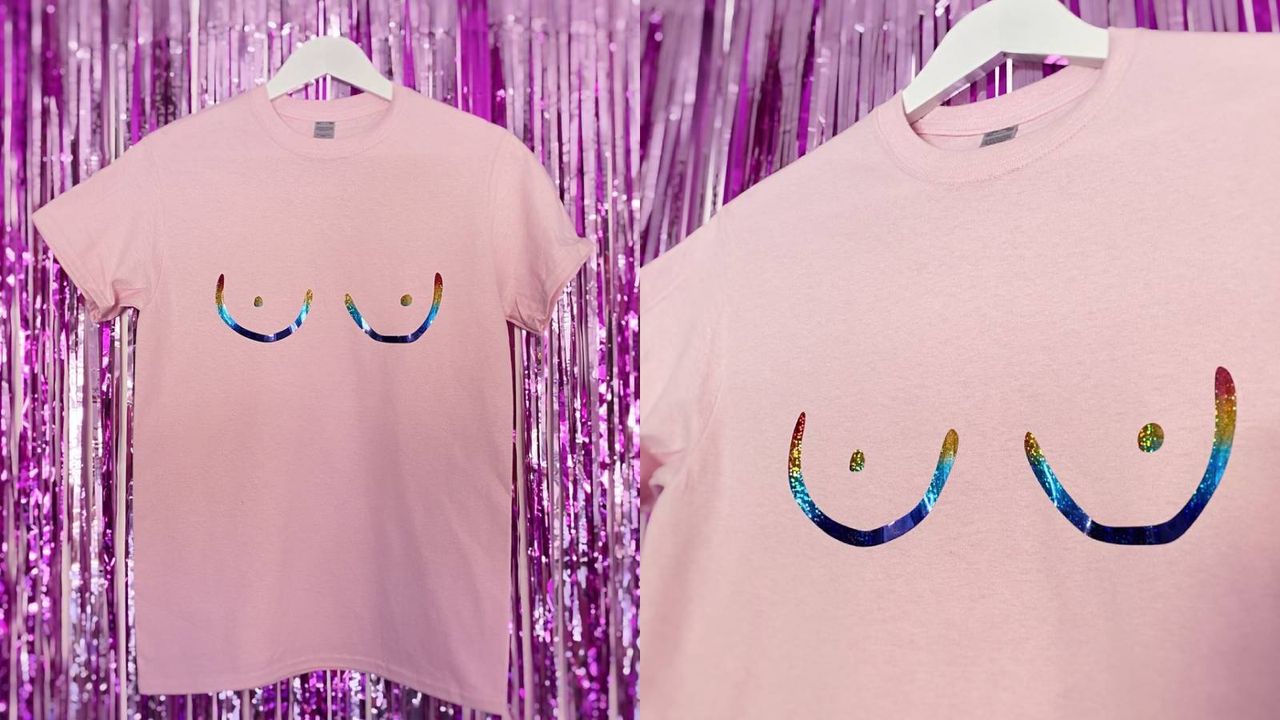 A brand created to support and empower women, Pink Clouding is a must-have for fun, fearless and quirky t-shirts. This iridescent rainbow version is hand printed in the UK on 100% cotton (also super soft) and a percentage of all sales will go to Coppafeel! charity to raise awareness, especially among young people. The brand is based in the UK, but ships to the US.
---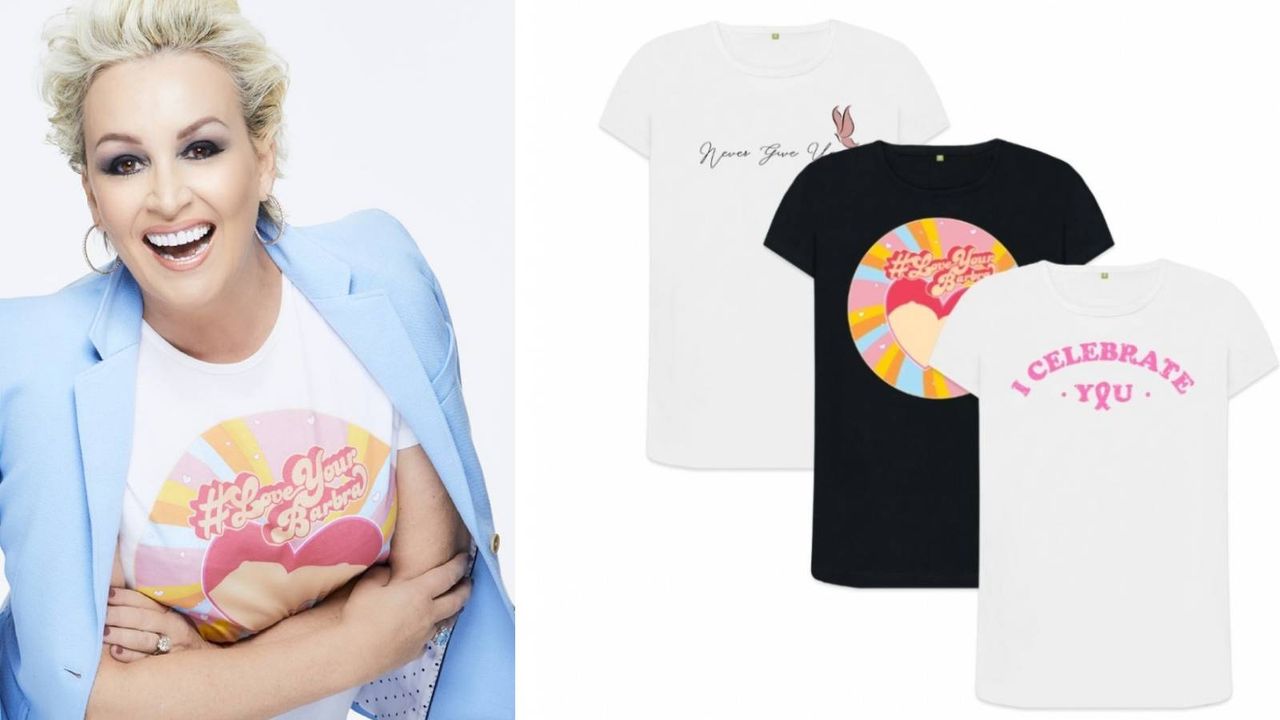 The Pink Ribbon Foundation charity has created its own merchandise. By teaming up with a multitude of designers and celebrities to promote the t-shirts, there are several arty slogans and styles to choose from. Each design is made to order to avoid overproduction, created from organic cotton and will be shipped to you in plastic free packaging. The brand is based in the UK but ships to the USA.
---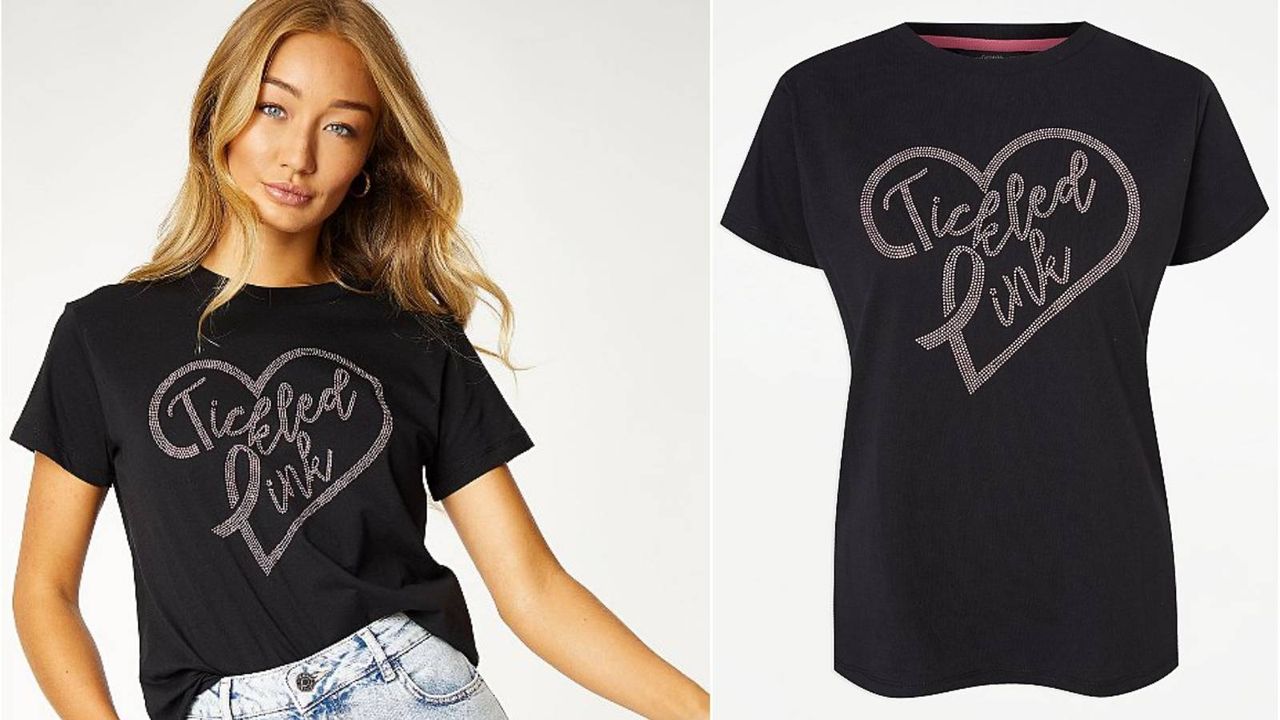 George of ASDA always runs a big campaign around Breast Cancer Awareness Month with several breast cancer awareness t-shirts on sale. Many brands are involved in everything from t-shirts to pink candy and available treats. Each item supports Breast Cancer Now or CoppaFeel! charities. Get this style adorned with sequins before it sells out as collaborations are so popular. This shirt is currently only available in the UK.
---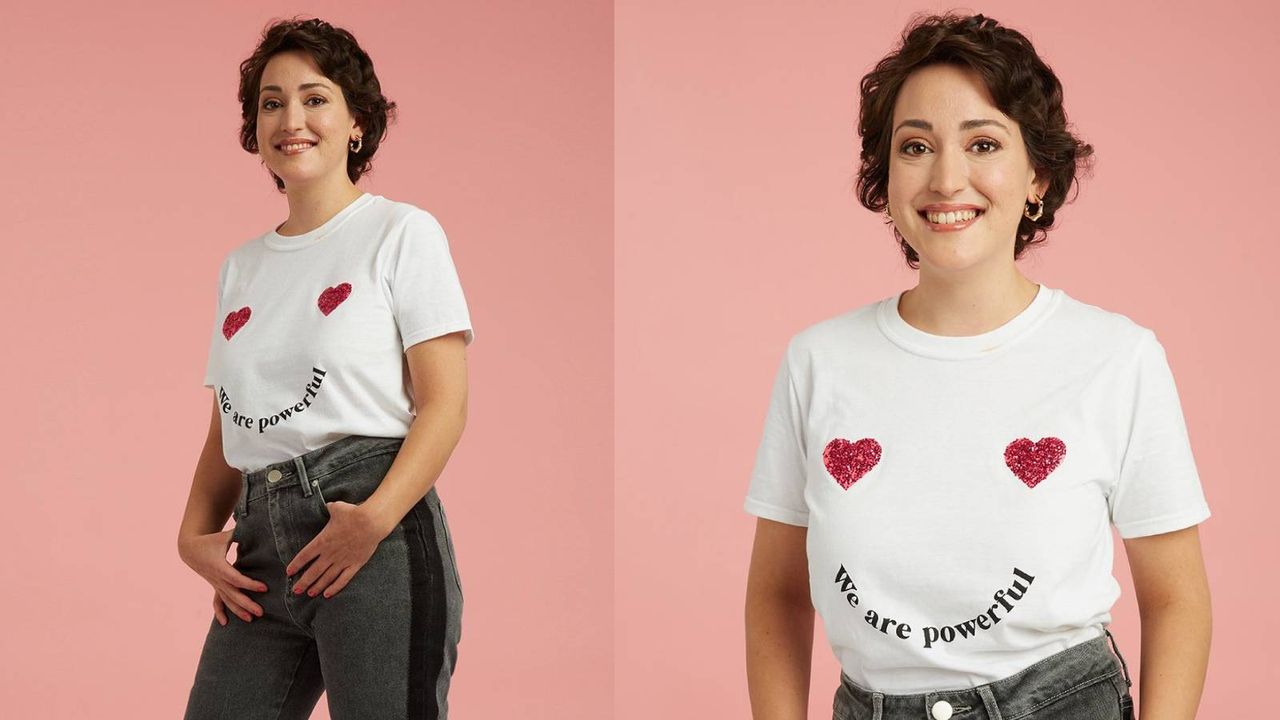 A slogan tee is a fun way to brighten up any outfit, and this 'we are mighty' style is an all-around winner from British fashion label Dorothy Perkins. The smiley face glitter heart design is for a good cause, with 50% of all sales going to Breast Cancer Now. It is also made from 100% cotton and is also machine washable. Although Dorothy Perkins ships products to the United States, this shirt is currently only available in the United Kingdom.